We heard everywhere "Mutual Funds Sahi Hai" … Really?
Mutual fund is investment product where multiple investors can come and pools their money to invests them in stocks, bonds, money market instruments and other types of securities.
Invest in mutual funds is just like buying a small slice of a big pizza. The owner of a mutual fund unit gets a proportional share of the fund's gains, losses, income and expenses.
Asset Management Companies
you can feel the happiness of being divadhvik investor in their words.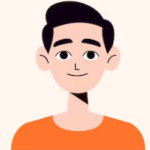 Anil Dubey
Understanding Money & its value, its texture, its joy and its pain is first attribute needed for this kind of Consultancy Services. Rest of the tools can be learnt or mastered.
Anurag Asthana
it's a great experience with Divadhivk consultant services. Recommendations for investment is super awesome. I definitely recommend to my friends & family members.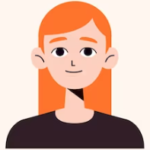 Chayanica Dubey
I am very happy with Divadhvik Corporate Service. I will recommend to my friends to choose you. it is very confidential, secure and friendly service. Thanks Divadhvik People
Avneesh Dwivedi
Divadhvik guyz are very good at knowledge of financial products and gave me some points to get great rate of return and easy to invest. Great People & customer care services
Dhiraj Mishra
Divadhvik Corporate Services knows very well how to invest with proper risk appetite. I am very happy to invest with Divadhvik in multiple assets and I will recommend to my friends
Ekta Sharma
Choosing product to invest without proper knowledge and without purpose is just like walking on path without destination. Thanks you divadhvik to made me understand this concept
Get all your answers here in Frequently asked question
How to Invest in Mutual funds on Divadhvik?
You can either use the website or download Divadhvik mobile app to start investing in mutual funds on Divadhvik
Is Mutual Fund Profitable?
Yes it can be profitable if you choose the right fund as per your risk appetite and also if you are invested in it for the long term. Mutual funds are a type of investment where the investors pool their money and invest in stocks, bonds, and other securities.
How to choose a mutual fund that suits your financial objective?
Your first step should be to analyze your risk appetite that means how much risk you can take on your invested amount for particular tenure that for you want to invest and once you decided this, you can easily select the best mutual fund for you. At Divadhvik, you can select from different categories of mutual funds such as high return, tax saving, top companies, and much more.
Can I Withdraw Mutual Fund Anytime?
Mutual fund investors can withdraw their funds anytime they want to if they have invested in open-ended funds. You cannot do the same if it's an ELSS mutual fund because it comes with 3 years of locking period from particular transaction day and It gives you taxation benefits along with profits and loss.
How much time does it take to start investing in Mutual Fund on Divadhvik?
The account opening process is completely free and paperless at Divadhvik. If you have all the necessary details in place, it takes just 1-2 minutes.
How are mutual funds withdrawals taxed?
On withdrawal, if your redemption value is higher than the purchase price of a mutual fund, the same will be classified as capital gains. The gains from both equity (above a threshold limit) and debt funds are taxable. The gains are classified as short-term capital gains (STCG) or long-term capital gains, depending on the holding period.
In the case of equity funds, if you sell your investments before one year, gains will be classified as STCG otherwise, LTCG. In the case of debt mutual funds, if you sell your funds after 3 years, the gains will be classified as LTCG. However, gains on holdings sold before 3 years will be classified as STCG.